Colorado Hard Money Loans from a local Colorado Hard Money Lender




FIX and FLIP LOANS

As a Colorado hard money lender, our specialty is short term fix and flip loans. This type of loan carries a maximum term of 12 months and is designed for the investor looking to acquire a property, make improvements, and resell for a profit.


Maximum loan to value (LTV) for this program is 70%, which can include cash out for estimated repairs, holding costs, etc. Higher LTV ratios can be arranged for seasoned investors with a track record of successful investments. In the lending industry, this type of financing is sometimes referred to as "hard money." Contrary to the name, hard money can be some of the easiest and fastest funding to qualify for—we're basically qualifying the property, not you.

Our rates for this program are competitive and can save tens of thousands of dollars when compared with sharing profits with a partner.

There is no limit on the number of fix and flip loans an investor can have out at one time. We understand from experience that the key difference between a mildly successful investor and a wildly successful investor is their understanding and use of leverage. The successful investor understands that it is more productive to spread working capital among multiple properties rather than tie up 100% in one.

The concept is simple: the more deals you can handle at one time, the more money you make. Our fix-and-flip financing can help you maximize leverage and cash flow.




BRIDGE LOANS

Picture this scenario: an opportunity comes along to purchase a property at 40% under market, however your cash is tied up in another property that you're trying to sell. What do you do? The solution is a bridge loan.


A bridge loan can allow you to tap into the equity of one property and provide the cash required for the purchase of another property.

For example, an investor has a property (Home A) on the market with $80,000 in equity (worth $200,000 with an existing loan balance of $120,000) and has a contract to purchase Home B. We can create a second mortgage on Home A up to 70% LTV (occasionally higher) which would free up approximately $20,000 for a down payment on Home B.

Bridge loans carry a maximum term of 12 months and are intended as a short term solution to "bridge" the gap in financing until the existing property is sold or refinanced through traditional means. This program is available on both non owner occupied investment properties and owner occupied properties.






Cross collateral loans are similar to bridge loans in that the equity in an existing property can be utilized for the purchase of another. However, a cross collateral loan typically requires 100% equity in the existing property.


Given sufficient equity, a cross collateralized loan can be utilized for 100% of the purchase price of another property or leveraged into the down payment on a number of properties.

Cross collateral loans carry a maximum term of 12 months and are intended as a short term solution. The acquired properties are typically refinanced through traditional means or resold for a profit.






First Advantage Capital is now offering residential construction loans for both owner occupied and non owner occupied projects. Both single family and multi-unit developments will be considered on a case-by-case basis.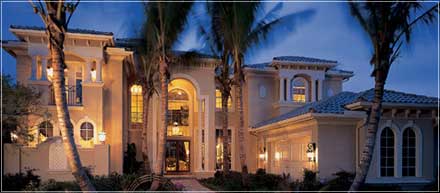 First Advantage Capital also offers the following loan programs on owner occupied property:





We can offer first and second mortgages on owner occupied properties up to 75% LTV with no credit check or income verification.


There's no need to show us your bank statements, taxes, W2s, or pay stubs—that information is your own business and we respect your privacy. Qualification couldn't be easier.

As a homeowner, the proceeds of your loan can be used for anything—make an investment, start a business, take a vacation, buy a car, make home improvements, pay unexpected expenses or back taxes, avoid foreclosure, etc. There are no restrictions whatsoever, it's 100% up to you. Plus, the interest is completely deductible in most cases.

If you've ever had an interest in real estate investing, an equity loan on your personal residence can be an excellent way to leverage the purchase of an investment property. We offer real estate investment consulting and can help you get started.






A bridge loan can allow a homeowner to tap into the equity in their existing home toward the purchase of another home. This type of loan can be useful if you have your home on the market or under contract, however the sale will not be completed prior to your purchase of a new home.


When looking for a new home, you may find that sellers will not accept an offer/contract that is contingent upon the sale of your current home. The seller may want assurance that you will be able to complete the purchase in the event your home has not sold. The solution is a bridge loan from First Advantage Capital.


Commercial transactions are considered on a case-by-case basis. Please contact us with your requirements and we'll put together a custom quote.





This program can be used to purchase or refinance commercial real estate, or simply tap into equity via a second mortgage.





"Sell" us your accounts receivable for immediate cash and we'll handle the collections.





Use this program to free up 100% of the equity in your commercial real estate or business equipment. The concept is simple: we'll pay you cash for your property or equipment and lease it back to you for a monthly payment. You get the cash equity AND get to continue using your property.